Diversity and Inclusion
Avid rock climber? Foodie? Hate mornings? Coffee snob? Do you watch nail polish tutorials to relax? Do you speak Klingon? Planning a big family? Sell yarn dolls on Etsy? Not into video calls?

We welcome game makers of all sex, class, colour, age, gender identity, education, religion, opinion, culture, nation of origin, language, sexual orientation, shape, size, and ability.
Did we leave anyone out? Well, we welcome you, too! We think that the gaming industry is made better when everyone has a seat at the table.
Please apply with confidence. We can't wait to hear from you. Be yourself at Embark. And make games while doing so.

Our Studio
Our Studio is located in the heart of Stockholm on Kungsträdgårdsgatan; a former bank transformed into our very own casa!
When cherry blossoms are blooming in the Kungsträdgården park, the lobby is filled with that fresh scent of summer, and when winter has come we're one minute away from the park's ice skating rink!
With public transport just around the corner and a location close to great restaurants, gyms, parks, the Royal Castle and ferries that can take you on a journey into the stunning archipelago, we are proud to call this our home.
If our terraces, where you can enjoy a bit of fresh air, is not enough to brighten your day, we suggest you rally up your colleagues for a game session in our game room or pay a visit to our in-house baristas!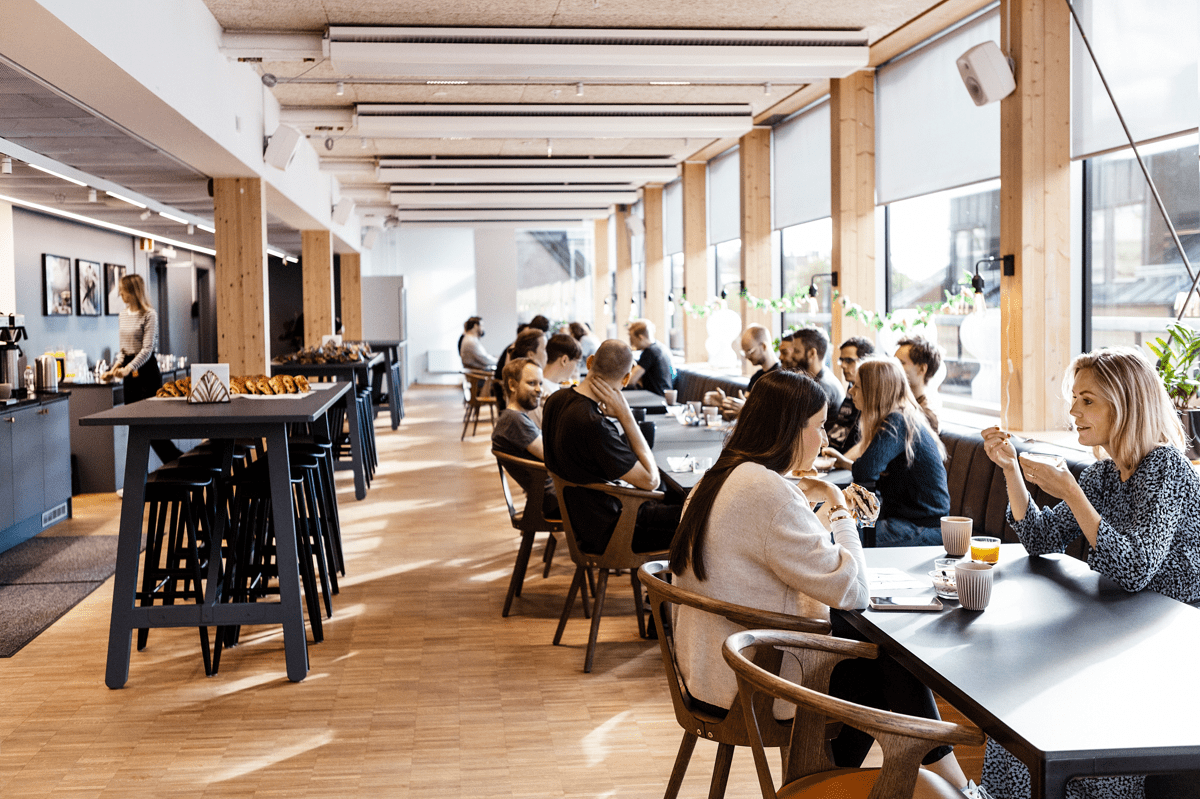 What we believe in
At Embark we're very proud of the culture we've established. We're passionate about our projects, but being humble, nice and helpful towards one another is just as important.
Many of us are t-shaped in our set of skills and we enjoy working broadly as teams are small and agile. We have a flat structure where we're expected to work proactively and independently, titles exist for clarity and not necessarily to set precedence.

We have a framework for working at office and remote. We value life outside of work and are firm believers in work-life balance!

WE TRUST
We rather trust too much and fix mistakes than control to minimize them.
WE DARE
We rather ascend and risk falling than watch in safety from below.
WE LEARN
We rather do what's hard and learn from failures than repeat what's easy.